Maxfactor Earth Spirits Eye Shadow 107 Burnt Bark: MAC Satin Taupe Dupe ?
What the Company claims: From Soft Earth Tones To Dramatic Bold Fashion Shades This Silky Eye Shadow Is The Ultimate Everyday Eye Accessory.
Earth Spirits' Micro Colour Pigments Prevent Colours From Fading - In Shades For All Occasions.
So Versatile, Top Make-Up Artists Use It As An Eye Liner
Micro Colour Pigments Keep Colours Bright
Available In A Wide Variety Of Colours For Day Or Night
TOP TIPS FOR HOW TO APPLY:
1. Transfer the eye shadow to the back of your hand with a brush before applying.
2. Always apply shadow in small amounts and blend, blend, blend.
3. Apply light shadow from lash to brow and a medium shade to the crease and outer corner of your eye.
4. Finish with the palest colour beneath your brow and on the inner corner of your eye.
Shades Available : 13
101 Pale Pebble
102 Almond
107 Burnt Bark
108 Inca Bronze
110 Onyx
112 Stormy Blue
113 Olive Leaf
122 Lush Lilac
124 Modernistic Pink
128 Passionate Plum
129 Angel Eyes
131 Ultra Aqua
132 Aqua Blue
MRP: Rs. 375/- for 4g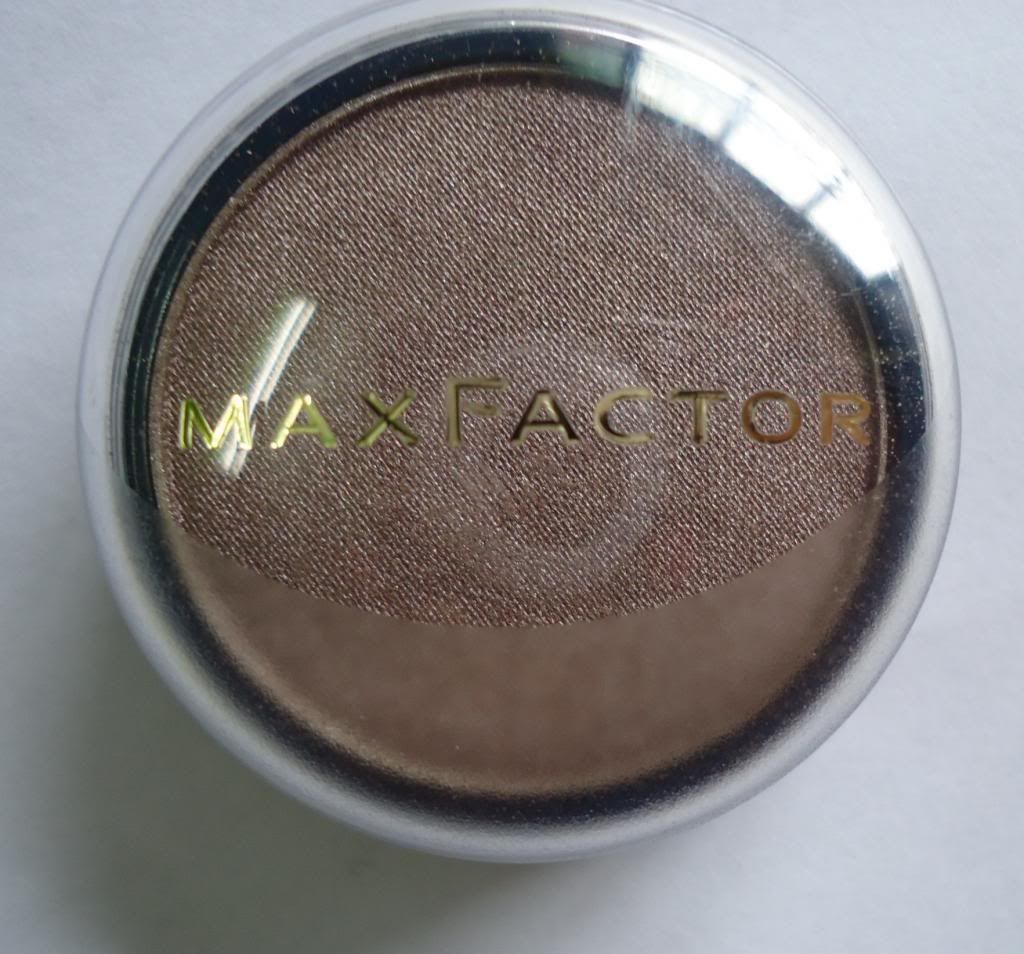 It comes in a normal round packaging with a transparent plastic lid..no mirror or applicator. Its a huge pan compared to other eyeshadows....4g is a huge qty..I think by far the biggest eyeshadow I have in my stash.
I got the shade 107 Burnt Bark coz its supposed to be MAC Satin Taupe Dupe :D I love taupes..and this is one amazing satin finish taupe..perfect shade for everyday neutral eyes...and almost 95% close to MAC Satin Taupe eyeshadow.
It stays for 5-6 hours and longer with a primer..and is super smooth in texture..and has no fall outs..this swatch is just one swipe.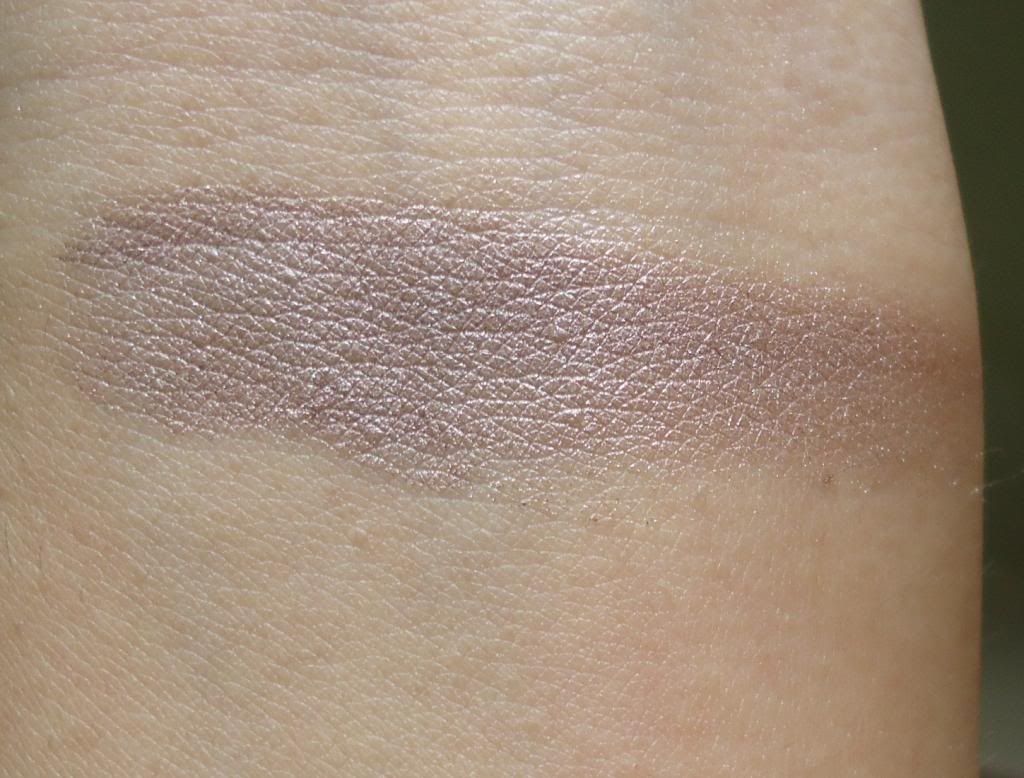 Pros:
1. Super huge qty..4g
2. Comes in 13 shades and different finishes..from matte to pearl.
3. Dupe of MAC Satin Taupe.
4. Economical.
5. Well pigmented.
6. Stays for 5-6 hours and longer with a primer.
Cons:
1. Plastic packaging is kinda ok.
2. Not easily available.
Overall I love this color..coz I get a MAC dupe which is equally good with more the qty at 1/3rd the price..I know Inglot has dupes..but that would be a separate refill and this has more qty too..and also Inglot Pearl 402 which is supposed to be a MAC Satin Taupe dupe does not have that purple undertones which Satin Taupe and Burnt Bark have. This one is much more closer..Highly recommend !
Rating:
Quality: 3.75/5
Value for money: 4/5
Availability: 3.5/5
Overall Rating: 3.75/5
Would I buy it again: Yes
Have you tried Maxfactor Earth Spirits Eyeshadows ?