Sleek MakeUP Flick It Eyeliner Dazzling Black, Royal Blue Review, Swatches
Pen Style Liquid Liner
FLICK IT's precision felt tip allows for a smooth and controlled application, from feline flicks to kitten ticks, the timeless liquid eyeliner is one of the most versatile weapons on the beauty scene, capable of creating countless different eye looks.
From bold and fine lines to geometric shapes FLICK IT will create a look to make your eyes pop!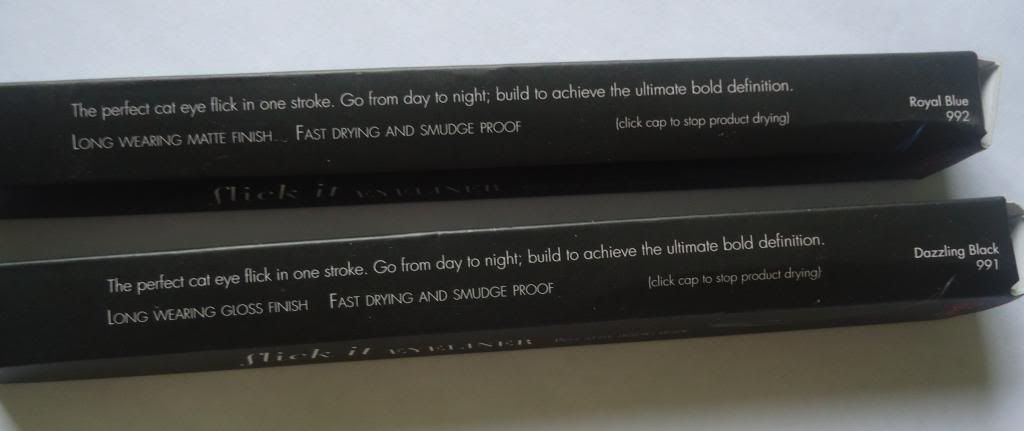 Available in 3 shades:
Royal Blue (Limited Edition)
Purple Aura (Limited Edition)
Dazzling Black
Directions: Apply softly for subtle definition or create a thicker line by layering on to the lash line for a glam retro look.
Let your eyes do the talking and keep the rest of your makeup subtle for an instant Alexa Chung-esque look.
When creating a flick, rest your hand on your cheek as you apply for ease of application.
Ingredients: Water, Polyacrylic Acid, Acrylates, Triethanolamine, Sorbitan Sesquioleate, Propylene Glycol, Polyvinylpyrrolidone, Methyl paraben, Propyl paraben, Phenoxyathanol and Purple Oxide of Iron (Purple Aura shade), Blue Oxide of Iron (Royal Blue shade) or Black Oxide of Iron (Dazzling Black shade).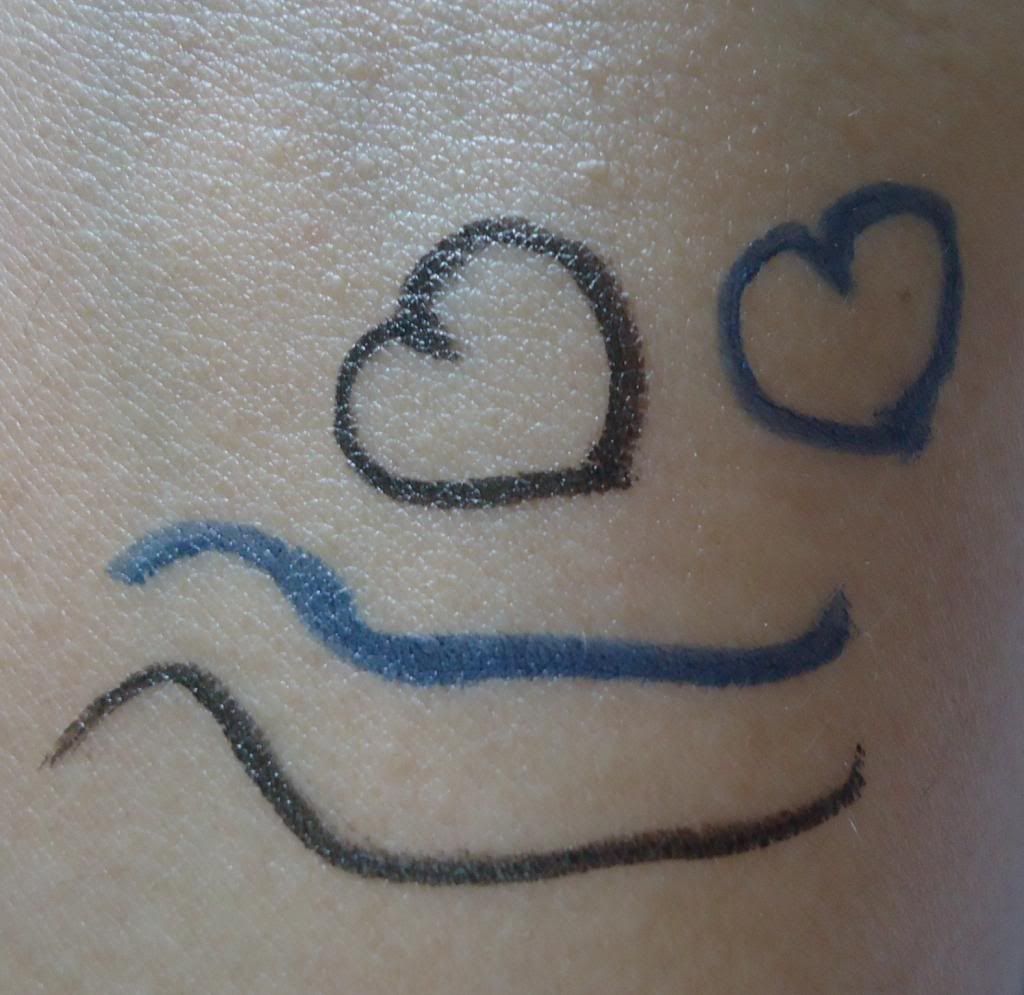 Flick it Eyeliners as mentioned are felt tip eyeliners..they have a quiet thin tip for precise application..come in a standard black pen style packaging..the blue and purple have their respective color ends to identify..
Its easy to use..and perfect to create a wing..the colors are perfect to their names..a deep black and a royal blue..
Pros:
1. Fine felt tip..quite precise and easy to use.
2. Can be carried anywhere.
3. Good enough qty.
4. Reasonably priced.
5. Dries super quick.
6. It is not water proof..but does not smear or smudge..
Cons:
1. Comes up a little sheer..and need 2-3 swipes for the color to show up.
2. Availability is an issue. Can only be ordered online.
3. I would have liked the colors to be more pigmented.
Overall I do like these for their ease of use..and good enough qty and pretty shades..only I would have preferred them to be more pigmented..
Rating:
Quality: 3.75/5
Value for money: 3.5/5
Availability: 3/5
Overall Rating: 3.5/5
Would I buy it again : May be..
Flick It Eyeliner is launched on 13th Feb and is available online now..buy it
HERE
Have you tried the Sleek MakeUP Flick It Eyeliners ?
P.S: PR Samples. Honest Review.